The new Bordeaux wine museum opens its doors | Smart News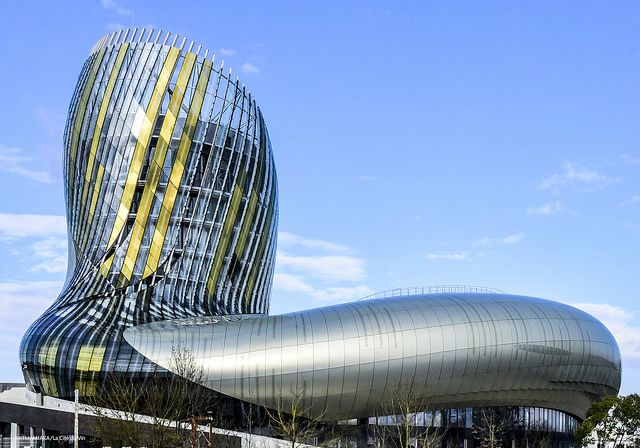 After seven years of development, design and construction, a magnificent museum dedicated to wine is now open in the Bordeaux region of France. The wines of the region have been known for centuries, but the brand new The City of Wine (City of Wine) is aptly named.
The bizarre architecture of La Cité du Vin certainly stands out among the other buildings along the Garonne de Bordeaux. The 10-story building looks more like a twisting mirrored vine than a classic museum, an effect absolutely desired by its designers, Anouk Legendre and Nicolas Desmazières. The duo designed the monument of French wine culture to mimic both the swirl of wine in a glass, the sinuous curves of the vineyard and the waves of the nearby river, Nick Rose reports for Snacks.
"This building does not look like any recognizable shape because it is an evocation of the soul of wine between the river and the city", recount Legendre and Desmazières. ArchDaily.
La Cité du Vin may be a museum dedicated to wine, but the wealth of activities inside has led some to compare it to a World's Fair. Inside the museum is a two-story wine bar, a 250-seat auditorium for classes and film screenings, as well as 20 exhibits on the process, culture and history of winemaking, Mike MacEacheran reports for Condé Nast Traveler. Some have even called it a wine-themed amusement park, highlighting the museum's virtual boat ride simulating a merchant ship's travels around the world and a "taste experience" that includes moving sets and displays. 3D displays as well as manufactured scents that accompany the exhibits.
"I said that 'La Cité du Vin will be my Guggenheim'", Alain Juppé, former French Prime Minister, mayor of Bordeaux and founder of the museum said in a press release. "It was paradoxical that Bordeaux, with its very special position among the world's wine regions, did not have an emblematic place paying homage to one of the key elements that has made it so rich for centuries.
The museum was not cheap: the unique building and its lavish exhibits cost around $ 91 million. Officials, however, believe the museum will be profitable and expect it to attract 450,000 visitors a year and bring in millions of dollars to the local economy, Rose reports.
"We want young people, old people, wine connoisseurs and people who just want to enjoy the building and the view", Philippe Massol, CEO of the museum, says Roger Voss for Wine lover. "We will judge our success if they drink a glass of wine with more understanding and respect than before."
La Cité du Vin officially opened on Wednesday and tickets cost € 20 each ($ 22.37). Events such as guided wine tastings, workshops and wine tours will begin later this summer.