Physician, Wife and Mother of Three Launches Michigan-Based Luxury Wine | Food News | Detroit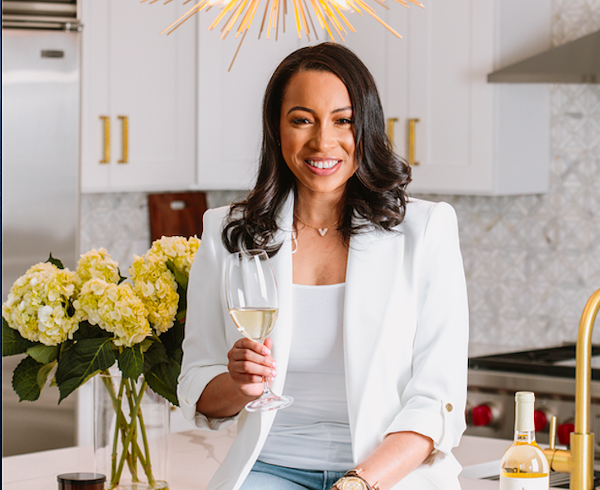 wine brand on October 7. – Rebbecca Simonov" width="660″ height="756″/>
When Michigan native Dr. LaToya Thompson first became interested in wine, it was to appease her own curiosity about how grapes got from vine to bottle. Wine was more than after-work relaxation, and getting to know it became a hobby, one that her husband noticed and suggested she get into the business.
"My husband is the entrepreneur, he's a businessman, and he said to me, 'we spend a lot of money on wine, we have to make money from it,'" Thompson explains. "He was just like 'let's look into it,' and it all fell on us."
From that conversation, Thompson, who is a physical therapist specializing in sports medicine, began taking steps to turn her hobby into a business. She hooked up with a Napa Valley winery, learned how to get the right liquor license, and even hired her sister, who happens to be a lawyer, to help her with the legal side.
While Thompson has done much of the leg work herself and continues to be involved in all aspects of her business, she has enlisted the help of another local wine woman.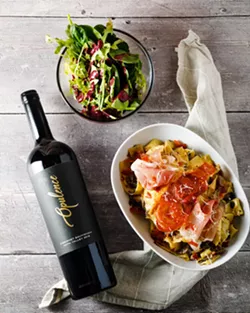 "I really didn't have a lot of people showing me the way on the business side," Thompson says. "Regina Gaines from House of Pure Vin has been quite supportive and helpful, in terms of who to talk to and different avenues to take."
In 2017, Thompson began the journey to create Opulence Wine and after nearly five years, the brand is set to launch with the release of two wines: a Cabernet Sauvignon that sells for around $52 and a Pinot Grigio that sells for about $26.
When it came to naming his brand, Thompson wanted consumers to feel they were having a truly luxurious experience. She says that in the African-American community, luxury is sometimes something that most find it difficult to enjoy fully and comfortably.
"In African American culture, sometimes we tend to shy away from luxury things or it's a disconnect from what we should have and deserve; that we shouldn't have these nice things because we're black or colored," Thompson says. "I don't think that's necessarily always fair, even with the wine industry, we're moving forward as people of color in this industry, but it's certainly not an easy task."
Although Opulence Wine is officially launching on October 7, Thompson is already thinking about the future of her wine brand. She plans to release a red blend later this year and hopes to release a sparkling wine in early 2022.
Opulence Wine will host its official brand launch and tasting experience at 6 p.m. on Thursday, October 7 at House of Pure Wine, 1433 Woodward Ave., Detroit.
Stay connected with Detroit Metro Times. Subscribe to our newsletters and follow us on Google News, Apple News, TwitterFacebook, Instagram or Reddit.